Law Library
Welcome to the
Skagit County Law Library
Librarian: Maren Anderson
The Law Library is temporarily closed due to the COVID-19 Pandemic.
Remote reference services are available by phone at (360) 416-1290 or via email at lawlibrary@co.skagit.wa.us.
Access to Westlaw Edge is available remotely by following the instructions below.
Continue to check our webpage for updated information.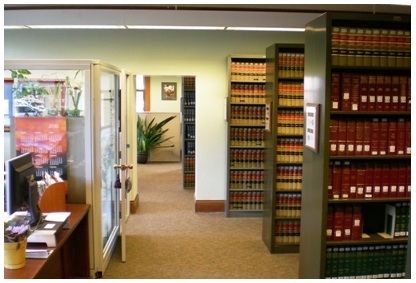 Westlaw Edge Access for Skagit County Law Library Patrons:
In light of COVID-19, Thomson-Reuters is offering 20 hours of free Westlaw Edge access. While you will need to register, there is no commitment and no credit card is required. Here's what you need to do:
Read the detailed registration information included here.
Enter your contact information. Note: you must use an email account not already associated with an existing Westlaw account.
In the Organization Type field, you must select Government – State or Local. Note: you must select Government or access will not work
Skip the Add Colleagues page.
Agree to the Terms & Conditions and select Create Profile
Complete the OnePass Profile and Security fields
Confirm your OnePass profile and select Get Started to begin using your new Westlaw Edge for Library Patrons trial account.
Access to this database is available to patrons of the Skagit County Law Library on a trial (short-term) basis. If you have any difficulty accessing the database, please contact the law librarian.
Additional Resources
Recursos Adicionales
The Skagit County Law Library offers access to legal resources for professional, business and personal needs.
The Library collection includes:
Revised Code of Washington
Washington State Statutes
Case Opinions of Washington Supreme Court and Appellate Courts
Case Opinions of United States Supreme Court
United States Code Annotated
Washington Digest
American Jurisprudence 2nd Edition
Court Forms and Practice Guides
Westlaw Online Database
The Law Library's helpful and knowledgeable staff will be glad to assist you in your needs.
Full service copy machine and computer terminals are available for public use.
The staff of the Skagit County Law Library cannot give legal advice.

Board of Trustees
Superior Court Judge Laura M. Riquelme
County Commissioner Lisa Janicki
Attorney Merrilee Harrell
Attorney Andrew Schuh
Attorney Melissa Simonsen
Superior and Juvenile Court Administrator Lisa West
Board of Trustees Meeting
The Law Library Board of Trustees meets on the second Thursday of every month at 8:30 am. Meetings ordinarily occur in the law library, although the meeting may occur via remote access, if circumstances necessitate.

Until further notice, meetings may be accessed by phone or joining by video at:
Video: https://zoom.us/j/93444098367
Telephone: (253) 215-8782
Meeting ID: 934 4409 8367
Password: 329601
Minutes
6/11/20
7/9/20
8/13/20
9/10/20