Assessor's Office
Assessor: David M. Thomas
NEWS



Information On Property Tax Procedures: 2017

New construction inspections in progress
Appraisers from the Assessor's Office are performing inspections throughout the county on properties issued building permits within the last year. They are also inspecting property with permits issued earlier if construction was incomplete during the 2016 inspections. Standard procedure is to take pictures of the structure, verify exterior measurements and make note of finish materials and other features.

Property owners or occupants present at the time of inspection may be asked about interior features. Your cooperation is greatly appreciated and assists in acquiring accurate details of the structure for assessor records. Appraisers from the Assessor's office can be identified by wearing distinctive blue vests with Skagit County on the back. They also drive white county vehicles with the county emblem on the doors. Please call the Assessor's office at 360 416-1780 with questions or concerns.

Assessor auditing Current Use Farm and Ag properties for compliance
An audit is currently being undertaken by the Assessor's Office to verify properties receiving the Current Use Agriculture (Open Space) tax benefit are complying with RCW 84.34.020 by generating income from commercial agricultural production. To meet this requirement, property owners must supply documentation of income received from commercial agricultural production on properties receiving the benefit. Property will be audited in conjunction with the physical revaluation inspection area which is the La Conner and Conway school districts for 2017. 
Documentation can come from applicable Internal Revenue forms, rental or lease agreements, government subsidy payments or receipts from sales of crops or livestock. For specific information please contact Current Use Specialist, Kiffin Saben in the Assessor's Office.
About the Assessor's Office
The assessor acts as an agent for the Washington State Department of Revenue and is responsible for administering the property tax system for the county. This process involves establishing real and personal property values for distributing taxes for each tax district, as well as reviewing each tax district's budget request to assure all legal requirements and limitations are met. The assessor also administers and monitors compliance for recipients of tax benefit programs, such as the Senior Citizen and Disabled Exemption program and the various Current Use programs for properties used for agriculture, timber and open space.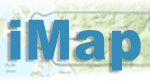 This web site has been prepared to answer questions you might have about the property tax system in Skagit County. There are no unique rules or R.C.W.'s in Skagit County.
The property tax system is designed to treat all taxpayers equally across the State of Washington. My office works hard to treat everyone fairly and promptly. In these pages you will find a group of commonly asked questions about revaluations, the Board of Equalization, values, levies, and an assortment of useful information.
I welcome any comments or suggestions you may offer for improving this website to better serve the needs of the users and citizens of Skagit County.

Sincerely,

David M. Thomas
Skagit County Assessor
Mission Statement
Our mission is to serve the citizens of Skagit County by striving for the highest level in equity of assessment, efficiency of operation, and professionalism of our staff.
Assessor Sales Data.
This tool will enable you to search valid sales dating back three years and is illustrated by a colored legend to associate the year of the sale. This tool is built into Imap and you can select other layers or views if you prefer. The details for a selected parcel will appear in a new window.
You can view the Sales Data iMap layer here.
Assessor: Dave Thomas
Office Hours: 8:30 to 4:30 Mon - Fri
700 South 2nd Street, Room 204
Mount Vernon, WA 98273
Phone: (360) 416-1780
FAX: (360) 416-1790
email: assessor@co.skagit.wa.us
Welcome to the
Skagit County Assessor's homepage.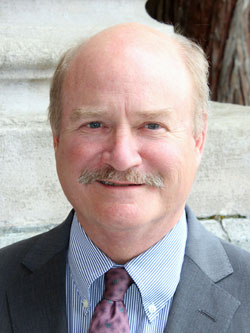 Assessor: Dave Thomas



Forms, Links, and Information






Forms

Property Tax Deferral for Homeowners with Limited Income: