Surface Water Management
Public Works
Skagit County Water Quality Monitoring Program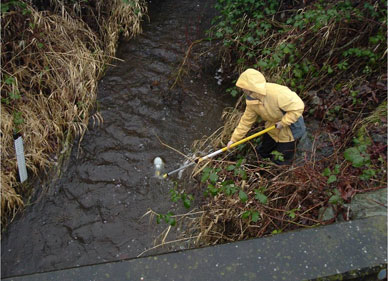 The Skagit County Monitoring Program, established by County Resolution R20030210 (later replaced by Resolution R20040211), is designed to determine water quality conditions and trends in agricultural-area streams in Skagit County.
Water Quality News
Skagit County Public Works announces the release of its latest water quality monitoring report, the  Skagit County Monitoring Program Annual Report – 2020 Water Year. This report covers the county's ambient water quality monitoring results and analysis for the water years 2004-2020. Highlights of the report include the finding that many watercourses in Skagit County continue to be out of compliance with state water quality standards. Seventeen-year trends in water quality show more positive improvement than negative. There continue to be problematic areas for water quality in the county, but overall, there are a lot of positive things happening. Thank you, citizens of Skagit County!
Below, there are options to download the complete report, or to download some of the sections separately. The Site Report Cards (SRCs) make up the largest part of the report, so this section is made available for your convenience on its own, or removed from the main report to save on download size.

For more information contact Kevin Jackman, 360-416-1443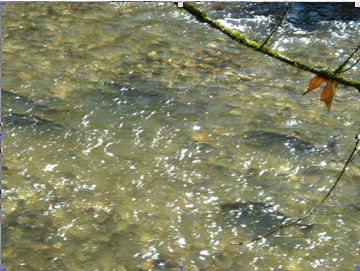 Final Water Quality Monitoring Plan
The Skagit County Monitoring Program is an extension of the Skagit County Baseline Monitoring Plan that began in 2001 and is intended to determine conditions and trends in water quality in watercourses in Skagit County's agricultural areas.
Other Programs
Samish Bay Watershed Water Quality Monitoring Project Final Report
The Samish Bay Watershed Water Quality Monitoring Project was initiated to try to determine sources of shellfish contamination in Samish Bay, Skagit County, Washington. In 1988, under guidance from the 'Nonpoint Rule' WAC 400-12, the Samish Watershed was given third priority ranking for controlling non-point pollution in Skagit County.

BaseLine Monitoring Project (River and Stream Data)
The Baseline Monitoring Project, conducted by the Skagit County Public Works Department Surface Water Management Section, monitored water quality in streams flowing in agricultural lands of the county from July 2001 through September 2003. The goal was to establish a baseline that characterized streams in Skagit County's agricultural areas and provided a foundation to identify trends in watershed health in the agricultural areas of the Samish and Skagit River Basins. The link above leads to the final data from the Baseline study and the Baseline Final Report. (For more information contact Rick Haley, Water Quality Analyst, 360-416-1400.)
For more information regarding surface water quality and the ambient monitoring program, please contact:
Kevin Jackman, Water Quality Analyst
360-416-1443