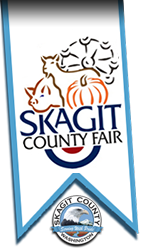 Skagit County Fair
PARADISE AMUSEMENTS ENTERTAINS ALL AGES


Paradise Amusements will be providing the Skagit County Fair a fun filled, action packed carnival midway with rides and attractions for guests of all ages. There will be rides for the little ones including the Carousel and the Giant Slide as well as rides for the entire family to ride like the Ferris Wheel and Rollercoaster. For thrill seekers, there are plenty of options such as Gravitron, Yo-Yo, and Octopus!!!
The fun doesnt stop with the rides; Paradise Amusements will supply a wide selection of midway games with all sorts of fun and exciting prizes.
CHECK OUT THESE RIDES!


Carousel
Ferris Wheel
Giant Slide
Rollercoaster
Tilt-A-Whirl
Zipper
Octopus
Yo-Yo (Swings)
Gravitron
Dive Bomber
Quads
Mardi Gras
Truck Stop
Bumper Cars

*rides subject to change




2019 Carnival Hours
12:00pm -11:00pm Wednesday - Saturday
2019 Prices
$25 Presale
$30 Onsite
More info coming soon!