Sustainability
Climate Change and Sustainability Initiative
Energy Efficiency
Skagit County is taking a multi-pronged approach to improving energy efficiency in county office buildings and other county-owned facilities.
Energy Savings Performance Contracting Program
Energy Saving Performance Contracting is a cost-effective process for completing building energy upgrades that uses long-term utility savings to create net-zero projects. The Washington State Department of Enterprise Services (formerly General Administration) has created an Energy Savings Performance Contracting program that partners with ESPC companies to provide quality assurance, project management, and monitoring and verification. Skagit County currently is working with DES on two projects.
o Phase I: Skagit County partnered with DES and McKinstry in 2009. McKinstry and its subcontractors completed significant weatherization and upgrades to HVAC, lighting, and control systems at a net-zero cost to the County. After completion, the County enters into a monitoring and verification period to track building performance and energy savings.
o Phase II: In 2013, Skagit County was awarded $103,419 from The Department of Commerce's Energy Efficiency Grants for Higher Education and Local Governments This will provide 3:1 match funds to upgrade the boilers in the Administration Building to a system that is more efficient and cost effective for the County. The project is expected to be completed by Fall 2013.
Resource Conservation Manager Program
The Resource Conservation Manager Program works to save money on utility usage by reducing energy consumption for internal operations. This includes conservation policies and procedures for the use of electricity, natural gas/propane, water/sewer, solid waste, and recycling services at work.

Daily Operations Policies

Skagit County has developed Resource Conservation Policies for Daily Operations as part of the 2010 Climate Action Plan. These policies were developed and are refined on an ongoing basis by our internal Sustainability Committee.

Facility Action Plans
The SCOG RCM is developing plans individualized to each county facility. The following plans have been completed:
Personal Heater Borrowing Program
The Sustainability Office now has a limited number of personal heating devices for employees to borrow and try out. We have one of each of the personal heating products described on the Personal Heater Borrowing Program webpage. These devices are available to all employees to test out for a two-week period. The products are energy efficient, affordable, and highly reviewed.
Additional Projects
---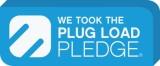 On April 29, 2011 Skagit County took the PlugLoad Pledge. This pledge states that Skagit County will take steps to reduce our energy use, become a leader in procuring efficient products, and reduce our impact on our shared natural resources. To learn more about the pledge click here.