Skagit County Corrections
Community Justice Center
Chief of Corrections: Don Marlow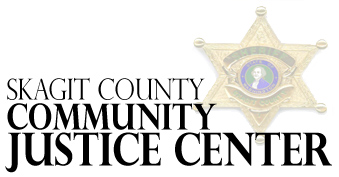 THE COMMUNITY JUSTICE CENTER PROJECT
The current jail was planned in the early 1980's when Washington State funded a significant amount of jail construction. This funding occurred through the now defunct Washington State Jail Standards Commission. As a result, planning which occurred to comply with the requirements of this funding stream was subject to a number of constraints. The most significant for this facility was the requirement that the facility size, including core spaces such as kitchen and laundry, be restricted to the capacity which was constructed. This requirement has resulted in a number of the problems experienced in the facility today. The facility opened in 1984 with a capacity of 83 inmates, 73 of which were funded by the State; it now serves a population two and a half-times that amount (an average of 188 in 2004). As may be expected, this has resulted in a number of significant issues which are described in a later section of this master plan. The facility is a podular remote design in which inmate housing pods are clustered around one or more control rooms from which doors are operated and from which inmate observation occurs. This level of observation is augmented by the use of rovers who make intermittent cell checks. It appears likely that the current staffing pattern - particularly as it relates to security posts - has not changed since the facility was occupied.
Related information, press and Community Reports:
PowerPoint Presentations
Please note: The following files require an application on the users system that can open and play .PPT (Microsoft PowerPoint) files. These files are large and may require extended download times depending on your internet connection speed.
If you don't have Microsoft PowerPoint on your system you can download the FREE PowerPoint viewer here.