Planning and Development Services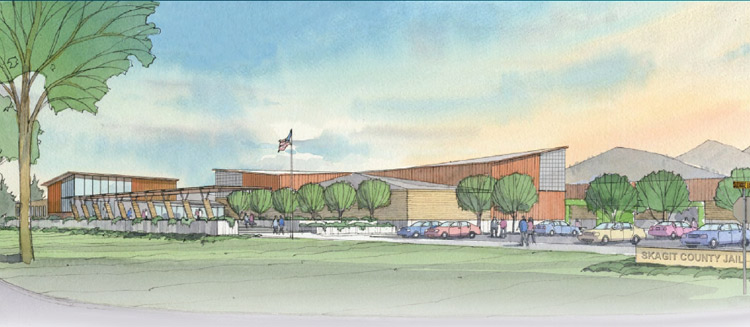 New Skagit County Jail Project
A new Skagit County Jail is being proposed to replace the existing, overcrowded Skagit County Jail. The proposed facility is considered an Essential Public Facility (EPF) and would provide infrastructure to serve the residents, cities/towns, and tribes of Skagit County over the next 15 to 20 years. The project is also intended to accommodate future jail infrastructure needs over a 40 to 50 year planning horizon.
Essential Public Facility (EPF) Permit for the New Skagit County Jail

An open record public hearing was held before the City of Mount Vernon Hearing Examiner r JULY 29, 2014 for the proposed permit. This hearing will be held at the City's Police & Court Campus located at: 1805 Continental Place.The recommendation was forwarded to the Mount Vernon City Council who will hold a closed record public hearing on the application and will make a final decision.
Status Updates
From Marc Estvold, Project Manager