Natural Resources Division
Manager: Jenn E. Johnson

WELCOME TO THE NATURAL RESOURCE STEWARDSHIP PROGRAM
Take part in Skagit County's non-regulatory volunteer based restoration program!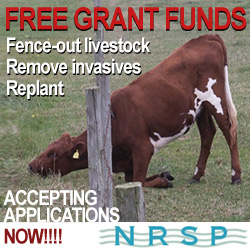 No match is required and signing-up will not result in the taking of property.
Skagit County Natural Resource Stewardship Program Online Application
or Download the Application [Pdf]
The Skagit County Natural Resource Stewardship Program is designed to improve water quality in Skagit County streams by furthering community awareness and inspiring landowners to participate in protecting and enhancing water quality for the benefit of all the citizens of Skagit County .
This program works in conjunction with The Skagit Fisheries Enhancement Group, Skagit Conservation District and Washington State Department of Ecology . The Washington State Department of Ecology and the Skagit County Clean Water fund are providing up to a total of $100,000 per year for four years.

NRSP is available throughout the entire County however these are our two current focus areas: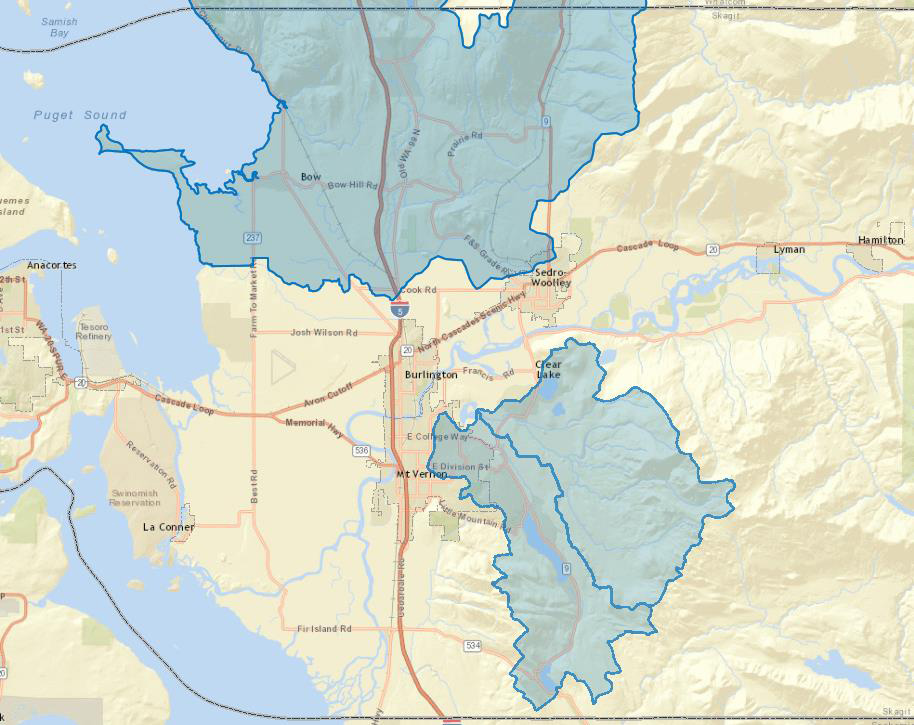 Click to enlarge

IN THE NEWS
Officials tour Samish watershed, note progress and next steps
This program is a re-granting opportunity with a
robust education and public outreach plan.
Up to $35,000 in grant funding per project will be provided for streamside landowners willing to enhance the watershed in which they live. This can consist of streamside plantings, livestock fencing, restoring fish habitat and other projects that will be beneficial to the overall well-being of the watershed. Strong applicants will show a long-term commitment to the sustainability of the project and site area.
Skagit County will target various watersheds each year including:

Nookachamps Creek
Hansen Creek
Samish River
Colony Creek

Carpenter Creek / Hill Ditch
Maddox Creek / Big Ditch
Fisher Creek
Some Eligible Project Examples

Livestock Exclusion
Designed to prevent access of livestock to waterways by fencing. Alternate watering systems such as off-channel watering are eligible projects.

Riparian Enhancement
Remove invasive species such as blackberries, Japanese Knotweed, butterfly bush, English Ivy and others.
Plant native species such as red alder, cedar, Douglas Fir, twinberry and vine maple.


Bank Stability
Improvement of bank stability and available fish habitat by creating a pool-riffle structure. This could include small scale installations of rootwads and logs.