Planning and Development Services
Drinking Water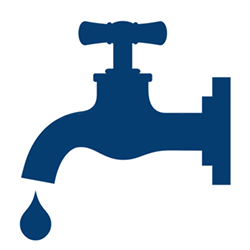 As of May 1, 2016, review of water availability for development has shifted from Public Health to Planning and Development Services. Per RCW 19.27.097, each application for a building permit for a building necessitating potable water must provide evidence of an adequate water supply for the use of the building.

NEW! Skagit, Snohomish landowners now have legal water source
Forms
Water forms are being updated as time allows. The following forms are our most current versions:
Resources
Well Water
The State of Washington has prohibited new wells in most of the Skagit Basin through the Skagit Instream Flow Rule. Skagit County is working with the Department of Ecology to find solutions for water availability problems throughout the County.
Skagit Instream Flow Rule
Stillaguamish Instream Flow Rule
Seawater Intrusion

Development in potential seawater intrusion areas must comply with special rules unless proposing to use a public water system. Seawater intrusion areas are defined as:
areas within one-half mile of a marine shoreline;

the entirety of Guemes, Sinclair, Cypress, and Vendovi islands
For more information:
Rainwater Catchment
Skagit County allows rainwater catchment under certain circumstances. For technical information on appropriate construction methods for rainwater catchment, see:
Definitions
Adequate water supply: a water supply which is capable of supplying at least 350 gallons of water per day, meets siting criteria established by State and local regulations, and meets water quality standards in SCC 12.48.110.

Alternative Water Source: a water source other than a drilled well drilled by a licensed well driller.


Group A Water System: a water system that serves 15 or more connections or 25 or more people for at least 60 days per year. To construct a Group A system, the applicant must meet the requirements of WAC 246-290 and receive approval from the State Department of Health. WAC 246-290 covers both federal and state requirements, including system design criteria, source water protection, water quality, and, if necessary, water treatment.


Group B Water System: a water system that meets the criteria for a public water system but does not meet the criteria to be a Group A system. To construct a Group B system, the applicant must meet the requirements of WAC 246-291 and Skagit County Code Chapter 12.48.


Individual Water System: a water system for a single house.


Public Water System: a water system with multiple houses on one drilled well source.


Water rights: grants from the State of Washington establishing a legal beneficial use of the water. More info from the Department of Ecology.


Water Well Report: a report that a licensed well driller creates to document the drilled well providing information on the water quantity and the geological layers drilled through to find the fresh water aquifer. Required to the Department of Ecology within 30 days of completing the well.


Well Delegation: a Department of Ecology program that delegates to Counties to view the installation of drilled well seals and abandonments.